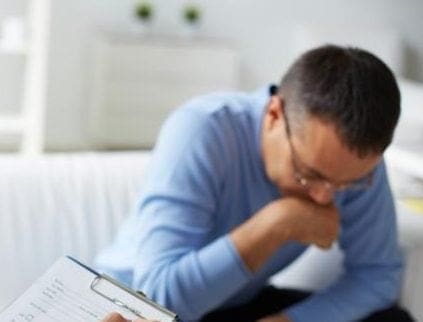 December 6, 2017
bipolar
Depression
What is Depression
Almost everyone feels sad or "depressed" at certain times. Clinical depression (also called Major Depressive Disorder or MDD) is confirmed by the presence of at least five symptoms for at least a two week period. The possible symptoms of clinical depression include sadness, loss of interest in usual activities, changes in appetite, changes in sleep, changes in sexual desire, difficulties in concentration, a decrease in activities or social withdrawal, increased self-criticism or reproach, and thoughts of, or actual plans related to suicide.
We all experience changes in moods from time to time depending on events we go through in life. But when these mood swings become more dramatic and severe and impair a person's ability to function as usual at work, school, or in relationships, it may indicate the presence of a serious mood disorder. Bipolar disorder, previously known as Manic-Depressive Illness, is a mental disorder that is characterized by severe mood swings cycling between periods of intense "highs" (mania or hypomania) and periods of intense "downs" (depression).
People with depression or bipolar disorder often have difficulties in school or at work. Often these difficulties also show up at home or in their relationships with others. Depression and bipolar disorder often occur along with things like behaviour problems, learning disabilities, anger issues, or anxiety. Psychologists are well qualified to conduct assessments to diagnose and treat depression and bipolar disorder in children and adults.
Treatment for Depression
Evidence-based treatment for depression includes short-term cognitive behaviour therapy (CBT) treatment. Other therapies that can be helpful include mindfulness meditation and acceptance and commitment therapy (ACT).
At Brookside Psychologists, our licensed Psychologists provide compassionate and effective treatment to help with depression. Finding a therapist can be a confusing process. Please don't hesitate to contact us – let us help you navigate to find the help you need. Contact us today.
Community Resources for Depression
As our practice is not equipped to provide crisis intervention, if you are experiencing an emergency, please contact one of the Crisis Support Resources below, or visit your nearest hospital emergency room:
HAMILTON:
Crisis Outreach and Support Team (COAST): 905-972-8338 (Hamilton)
HALTON:
Crisis Outreach and Support Team (COAST): 1-877-825-9011 (Halton)
NIAGARA REGION PLEASE CALL ONE OF THE NIAGARA DISTRESS CENTRE 24-HOUR CRISIS LINES:
St. Catharines, Niagara Falls And Area – 905-688-3711
Port Colborne, Wainfleet and Area – 905-734-1212
Fort Erie and Area – 905-382-0689
Grimsby, West Lincoln – 905-563-6674
ONTARIO: