Nutrition and Mental Health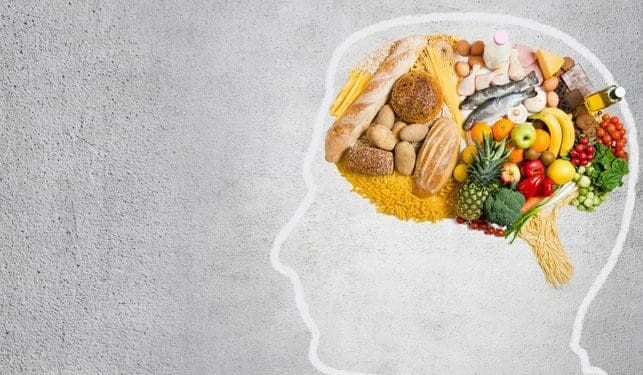 Food and Depression
A post by Eva Selhub MD on Harvard Health provides a summary of the latest research findings on foods and mental health. Here is a summary of what the findings mean for us.
The gut-brain link
Serotonin is a neurotransmitter that helps regulate sleep, appetite, moods, and pain perception.
About 95% of your serotonin is produced in your gastrointestinal tract
The production of neurotransmitters like serotonin is highly influenced by the billions of "good" bacteria that make up your intestinal microbiome.
These bacteria play an essential role in your health. They protect the lining of your intestines and ensure they provide a strong barrier against toxins and "bad" bacteria; they limit inflammation; they improve how well you absorb nutrients from your food; and they activate neural pathways that travel directly between the gut and the brain.
What Does the Research Say About Diet and Mood?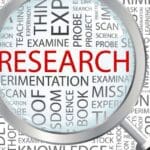 Systematic reviews and meta-analyses indicate:
High intakes of fruit, vegetables, fish, and whole grains may be associated with a reduced depression risk. (See more)
Adherence to a Mediterranean diet may contribute to the prevention of a series of brain diseases; this may be of special value given the aging of Western societies. (See more)
What Should I Eat to Help Treat Depression and Anxiety?
Dr. Selhub summarizes preliminary research findings that suggest the following foods can help reduce the risk of depression and anxiety:
Vegetables
Fruits
Unprocessed grains
Fish and seafood
Modest amounts of lean meats and dairy

Fermented foods
Pay attention to how different foods make you feel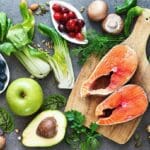 Dr. Selhub suggests trying the following diet for a few weeks and track how you feel:
DON'T EAT processed foods and sugar.

DO EAT fermented foods like kimchi, miso, sauerkraut, pickles, or kombucha. Maybe try going dairy-free. Maybe try going grain-free. See how you feel. Then slowly introduce foods back into your diet, one by one, and see how you feel.
Learn more about nutritional psychiatry at Harvard Health.
Bon Appetit!